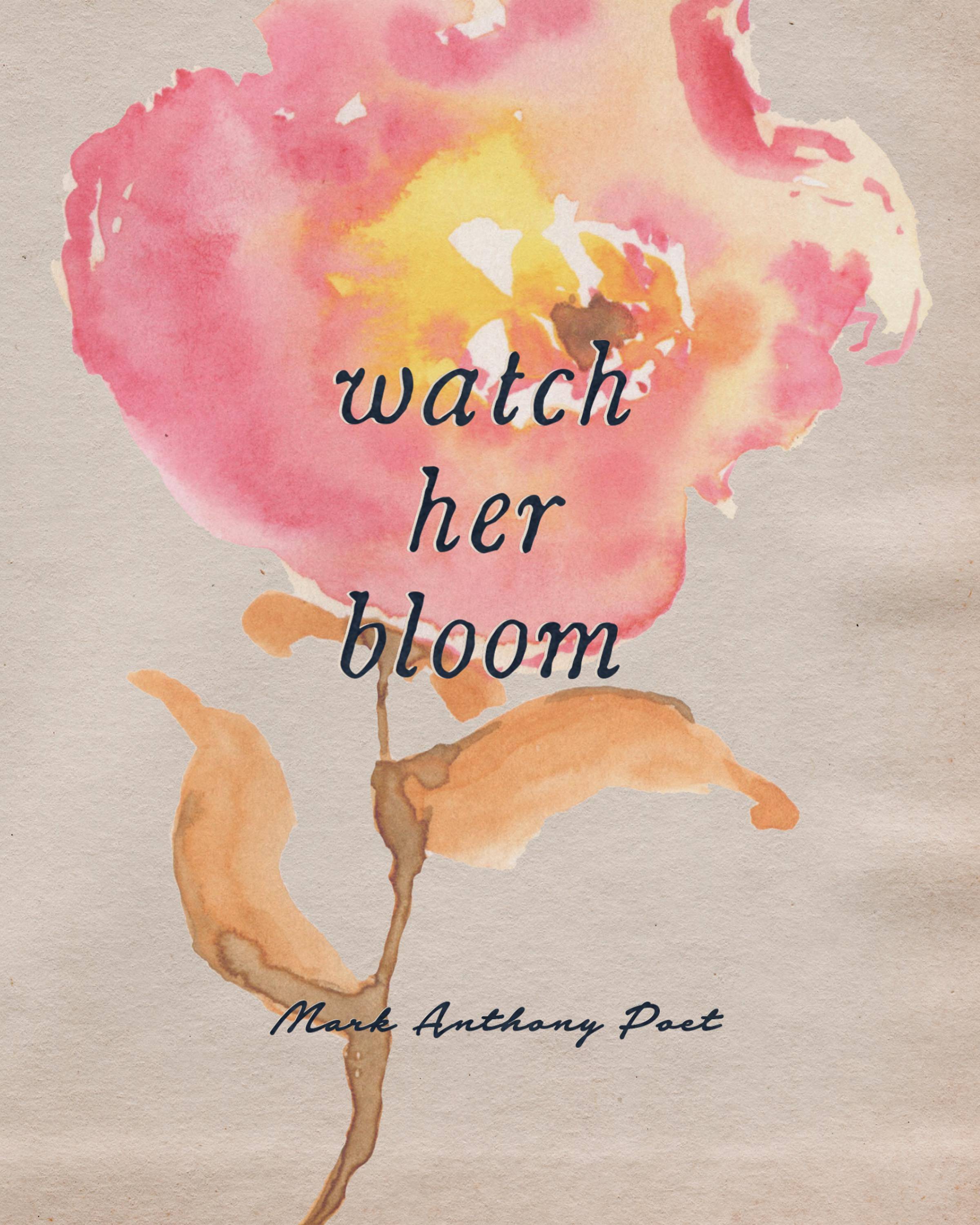 WATCH HER BLOOM BY MARK ANTHONY
The new book from best-selling poet Mark Anthony, "Watch Her Bloom" is a short collection of affirmations and poems about being enough just as you are.
Watch Her Bloom is an anthology of Mark Anthony's most inspirational quotes and affirmations all in one place; these poems will lift you up like coffee, and remind you that you are loved.
AVAILABLE IN THE FOLLOWING FORMATS WORLDWIDE:
PAPERBACK, EBOOK
Every edition of this book includes the ebook free of charge.
Visit pid.vagabond.ltd (OR CLICK HERE) and enter the product ID found on the copyright page to immediately download a copy of the ebook edition of Watch Her Bloom.
WATCH HER BLOOM
WRITTEN BY MARK ANTHONY POET
edited & designed by:
Elias Joseph Mennealy | Benjamin Browning
PUBLISHED WORLDWIDE BY VAGABOND LTD

www.vagabond.tld | books@vagabond.ltd
available worldwide through retailers/bookstores in
paperback and ebook formats